Thanks for keepin in touch guys, even if it's been forever. Life has included lots (&lots) of work & school. But Halloween is almost here, & i will have some projects up for that as well. It is, after all, my favorite holiday.

Here I have posted two of my newest layouts, inspired by Elsie Flannigan. JoAnn's had a bunch of spools of ribbon and buttons on clearance (like, 5 & 10 cents each!), so that really set me on my Elsie Flanningan path. If you've ever seen her layouts, that's pretty much all they are. But oh are they fantastic. My first layout is about my puppy, Cheedles, & the second is about (one of) my best friends, Ashley. Enjoy!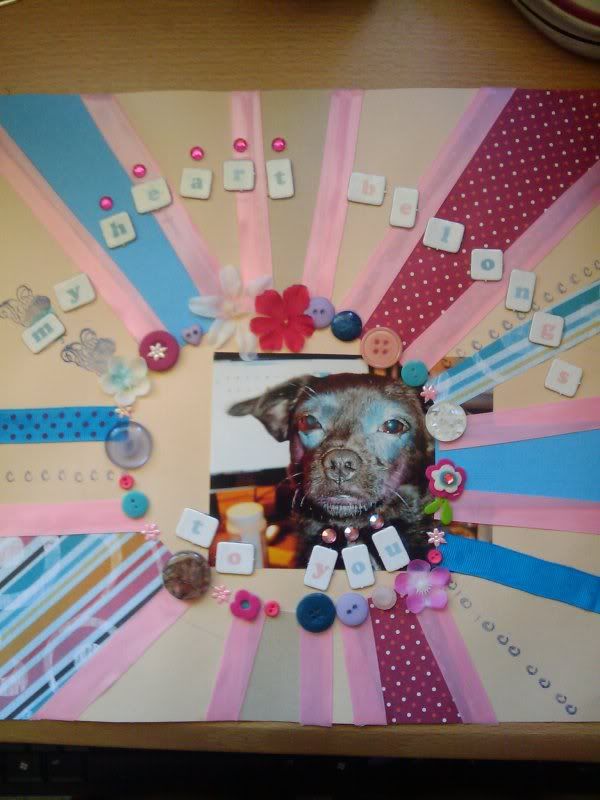 What I like about this layout is that I would never in a million years have done it. I am ALL about straight lines, horizontal & vertical I mean. Plus, I hate the color pink. But, it's time to burst out of my comfort bubble! Plus, I love these little crystal gems to give them a pop of color.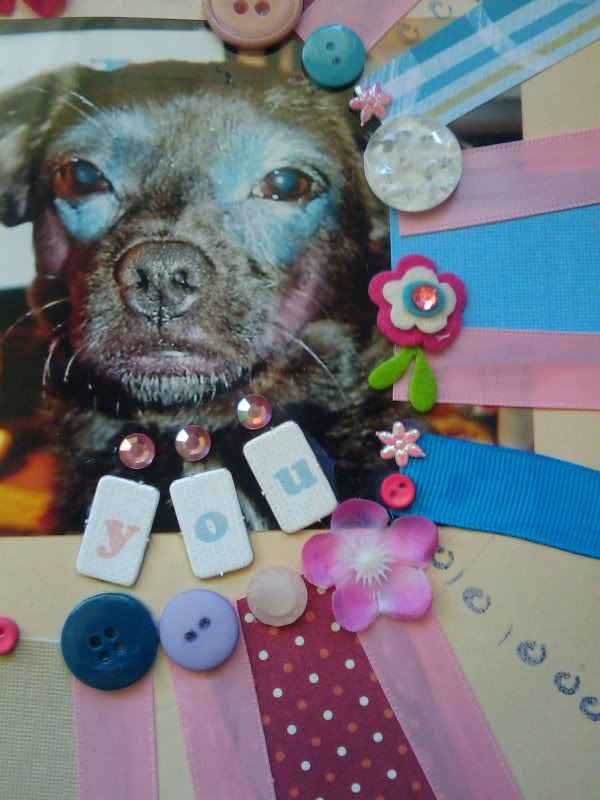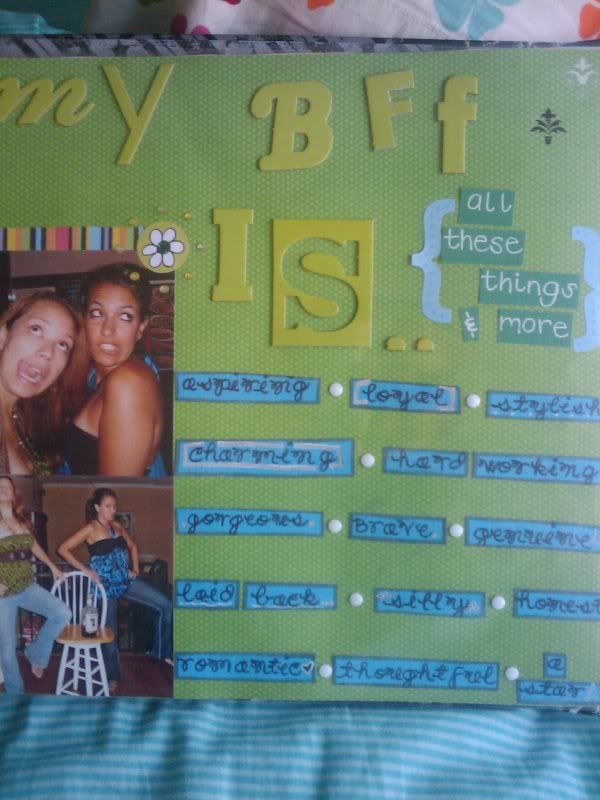 I like this layout because it's more me. The color scheme of blue, green & white is one that I'm more familiar with. It was pretty simple, but I like the feel that the chipboard letters give the layout.