so, this is more back to my style of scrapbooking; neat, even (i'd like to think!) and not too wild. i've been on a ribbon kick lately and here is installment number 3 of the journey. the picture is actually from this past may. a few of us went to go see the no doubt reunion tour, which was amazing! what a great picture to use for the whole year than one of me at the epitome of happiness :)

i know you can bareeeely tell, but i used crystal gems as the dots after "I love..."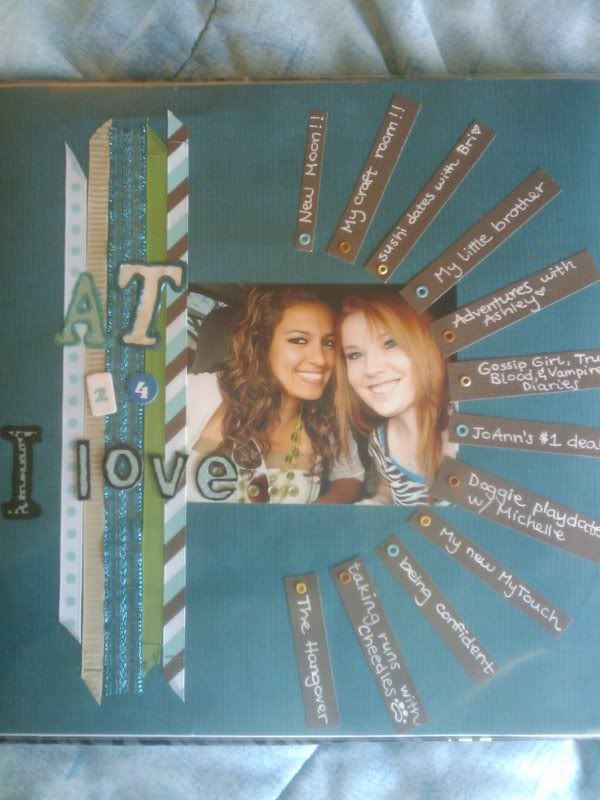 My other love is eyelets. LOVE them. & i've been liking the look of staples for some reason? do YOU like them? hate them? let me know!



& puffy paint for some dimension!!!



thanks so much for looking :D